A little time ago, I noticed a tweet from
@MissBLilley
about a STEM club and activities to run within it. A reply to this tweet (which I favourited to go back and take a spy at) directed me to the
Tomorrow's Engineers EEP Robotics Challenge
. I put an application in and whilst I was away on residential with next year's
Young Leaders
I received an e-mail offering us a place on next year's event. Huzzah!
The challenge is open to 11-14 year olds who will work in teams to work through 'space missions' involving teamwork, robots, designing, discovery and lots of Lego and fun! (Or so the web site says...)
My plan is to offer the event/challenge to our students in year 8 and year 9 from Week 2 in September and start to deliver 6 90-minute sessions to those interested. I have a few ideas to run alongside this, which are...
1. I attended a Leeds Festival of Science event called 'The Great Leeds Build Off' at The University of Leeds. As a part of this, students were in teams of 4 and assigned roles. One student could view a model and sketch it, a second could view the model to check their sketch, a third was to 'buy' the materials required to re-build the model themselves and the fourth was to build the model from their partners' specifications and materials. It was a fun hour-long activity that the kids bought into, but I wouldn't necessarily say it was worth travelling to the University for, and it would've been better as a roadshow event.
I intend to do something similar to have kids get to know one another across different year groups, with Lego that I used to have as a child.
2. I've bought a couple of robots! A
Sphero 2.0
and a
Sphero Ollie
(A Darkside version, naturally) so that kids can have a bit of a play around with robots before working with them. Both can be controlled using a Bluetooth-enabled device, such as a phone or tablet, and my intention is to use them to race against each other (around a loop, timed, or around a course outside, racing), potentially battle against one another and bowling (I've already had 10 pins cut for this). The ICT department also have two Spheros, so we can have four teams racing/battling.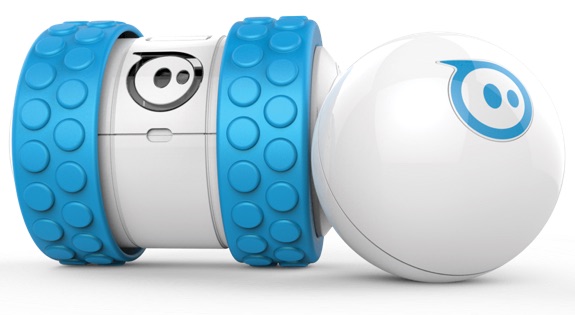 3. We have some
BigTraks
in the department. They work in the same way as the old computer programme 'Logo', and students will have a course to programme a route around, given an amount of time to plot their route and fire their rockets (we have rocket launcher attachments) at three targets. This should give students the chance to programme some robots before they get into the kit offered by Tomorrow's Engineers.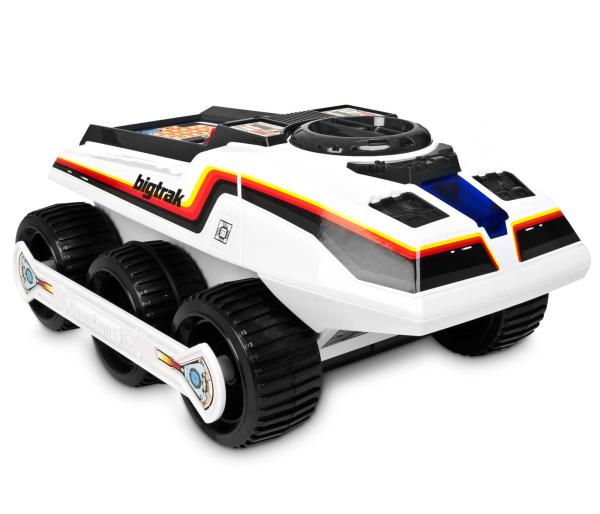 I'm thinking of having ten members in our team, but offering this to all and being selective once we've been through the opening bits. An ICT teacher at school has a plan to run a robotics club, and as a result the remainder can continue with him.
I have five of this year's outgoing Year 11 students coming back after college to gain work experience/help out and I'll assign these students as mentors to our team to help them work through the challenge. Two for each one will work out well!
As well as this,
@MissBLilley
and I have spoken about organising some 'fixtures' to compete against each other before we go to local competitions for a bit of a dry run! Very much looking forward to this!